Fine knit sweater with structure detail
Sizes Chart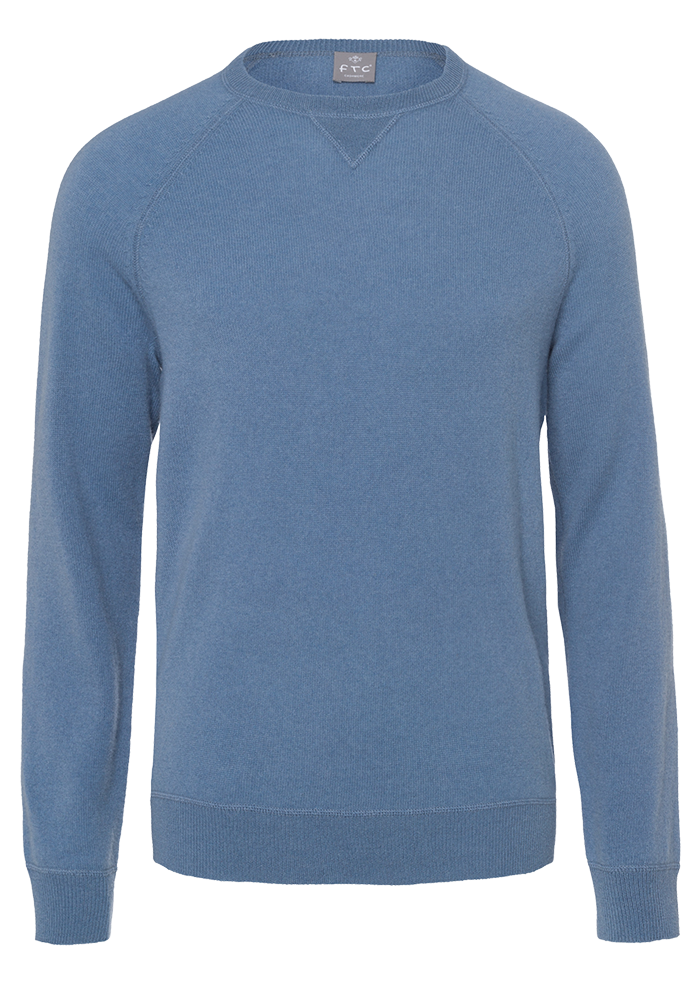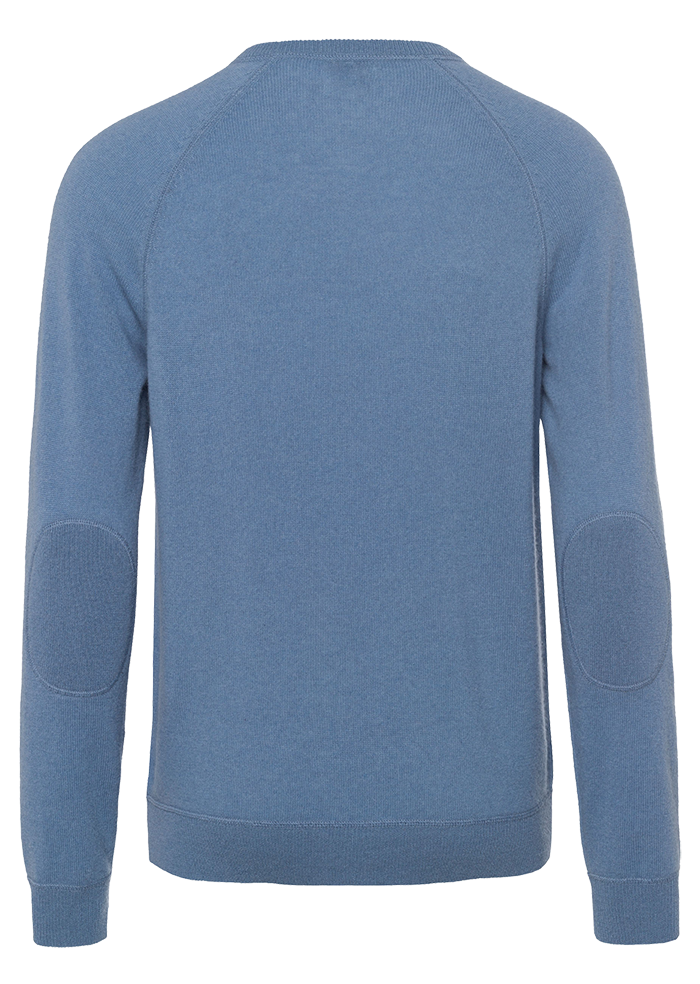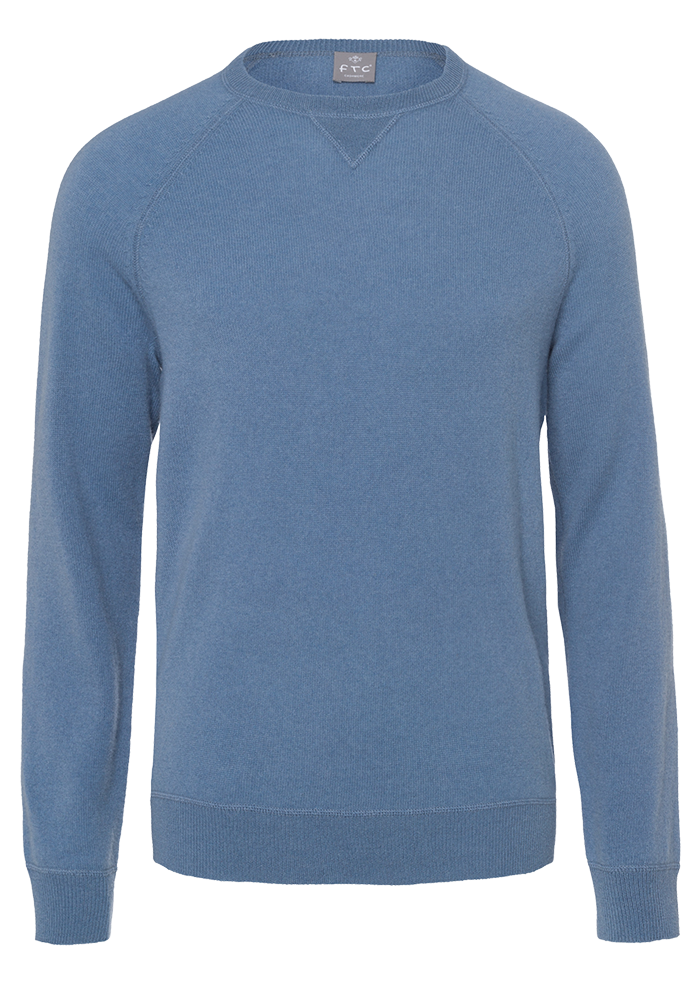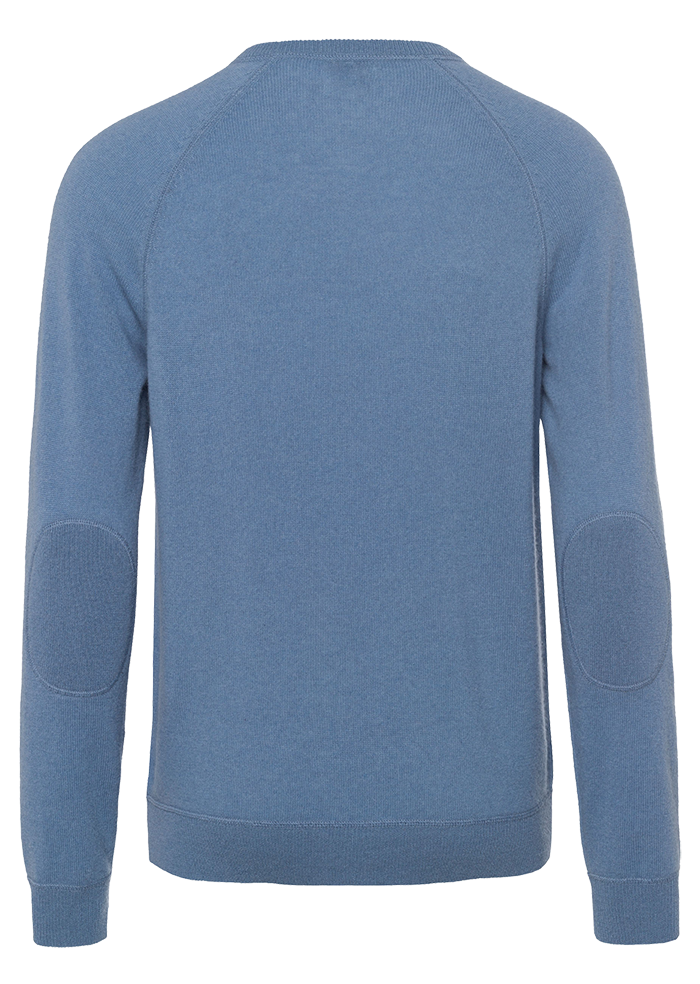 Overview
The fine-knit jumper in soft, pure cashmere quality presents itself in a wonderfully classic way - and yet reveals an eye for detail. The jumper scores with sophisticated raglan sleeves with elbow patches. So it can be a little more business than casual. Because the jumper also harmonises wonderfully with the elegant suit trousers.
Details
Round neckline
Small contrast detail at neckline
Elbow patches
Ribbed cuffs
Straight fit
Made from pure cashmere
Colour: Dove blue
Size and Fit
Fits true to size
Normal fit
Normal length
Mid-weight knit
Sizes Chart
Material & Care
100% Cashmere
Cashmere Care
Cashmere
Cashmere Care
As a complex fiber, cashmere must be handled in just the right way to maintain its softness and shape.
After each wearing, allow your cashmere clothing to rest for one to two days. Ideally, it should be left to hang in the fresh air.

Under normal circumstances, it is sufficient to wash cashmere clothing after four or five wearings. Cashmere is best washed in the washing machine using the wool setting at zero degrees in cold water with a special cashmere shampoo. For stubborn stains, apply a little cashmere shampoo right on the spot before washing.
For best results, cashmere products should not be hung dry but laid out on a towel to avoid stretching. When dry, smooth with a steam iron to flatten and to destroy any pests. To allow cashmere clothing to keep its perfect fit even after many years, it should be stored flat.
Das könnte Ihnen auch gefallen