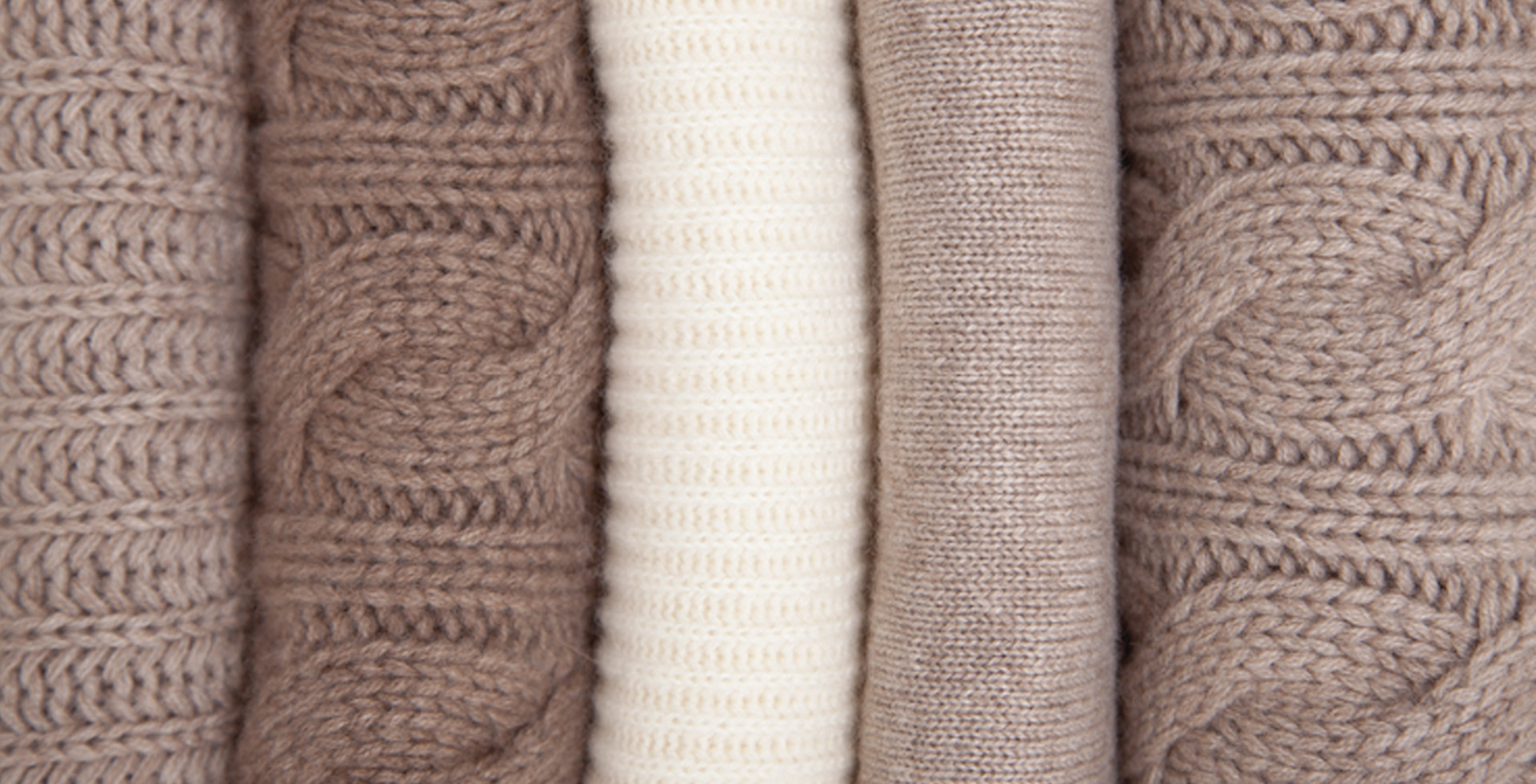 THE CASHMERE CARE GUIDE
HOW TO TAKE CARE OF WHAT YOU LOVE
To make your Cashmere last for a long time, follow these simple steps for the perfect Cashmere Care.
DOWNLOAD CARE GUIDE
01. WASHING
Before washing, make sure to close any buttons and turn your knit inside out. Wash your knit in the washing machine in the cold wool wash cycle and make sure that the spin is at max. 400 rpm. Use a liquid mild detergent or our liquid Cashmere detergent to maintain the quality of your knit.

When washing cashmere, the garment develops a typical, intense wool smell when wet. As cashmere is a protein-based animal fiber and therefore of natural origin, an almost musty odour occurs when wet. This is nothing to be alarmed of since it disappears once your garment is dry.
02. DRYING
Always air dry your knits. Lay your Cashmere on a flat surface and let it air dry at room temperature, make sure to avoid direct sunlight.
03. STEAMING
Steam revitalizes Cashmere and restores the material's natural moisture. The heat of the steam also kills bacteria and prevents moth infestations.
04. STORING
Knitwear should be stored folded, not hanging. To protect against moths: put moth paper (natural without toxins), lavender sachets or lavender soap between the clothes. When storing your knits for the seasonal change store them in a cloth bag to protect them.
05. PILLING
Did you know that pilling is a natural characteristic of knitwear? The nodules are caused by the friction of the fine fibers and they are not a quality defect. If pilling nodules form, remove them carefully using the FTC® Pilling Comb. Lay your knit flat on a surface and gently brush it with the pilling comb in the same direction.
CASHMERE CARE PRODUCTS