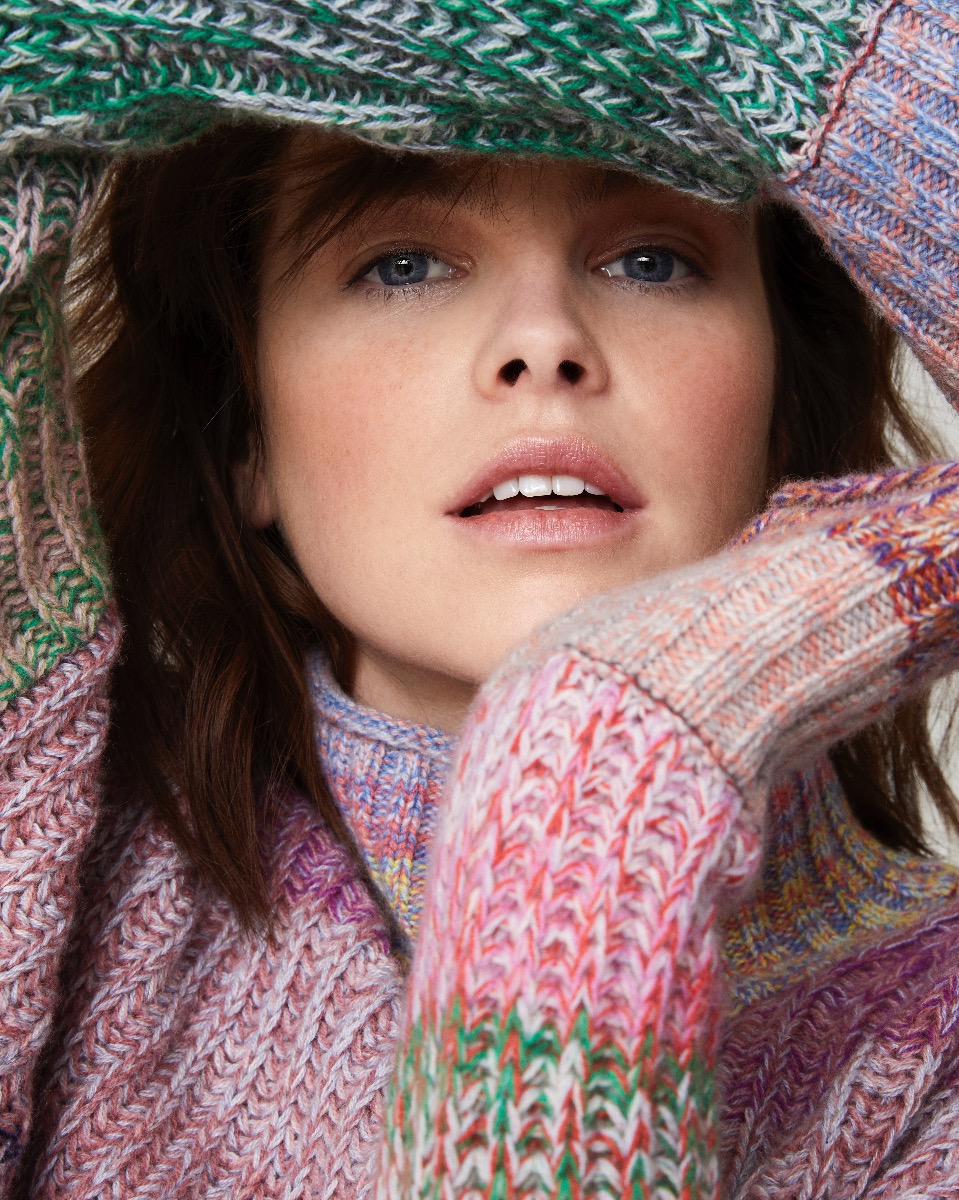 UPCYCLING FOR UNIQUENESS BY FTC®
UPKNIT
To reduce material waste completely and taking a step further into circular economy, FTC® has worked on a yarn-processing and knitting technology to reach a zero-waste production. The outcome is an upcycled fashion line called «UpKnit – Upcycling for Uniqueness by FTC®». With the launch of this line in 2019, FTC® has taken another step in ecological innovations with an economic impact.

Even with a precise calculation of needed yarn quantities, small amounts of yarn remain on the bobbins after the knitting process of a piece. FTC® has developed a technique to seamlessly join the threads of the leftover yarns. This process enables to maintain the high quality of the 100% Cashmere andSEACELL Cashmere material. As the residual yarns have different colors and the length of the yarns also varies, this results in a multicolored yarn with various color sections. Due to the different colors of the yarns, the styles are unique.
WITH INNOVATION TO ZERO-WASTE PRODUCTION


We found out that the use of a splicing operator enables to maintain the high quality of the material, while 'scrap yarns' can be seamlessly joined together. Splicing is a common technique to repair ripped yarn, by splicing the broken threads with air pressure. Thus, we don't use splicing to repair but to upcycle - we actually use the splicer for something other than what it's intended for. This brought along further challenges and complexity.
more...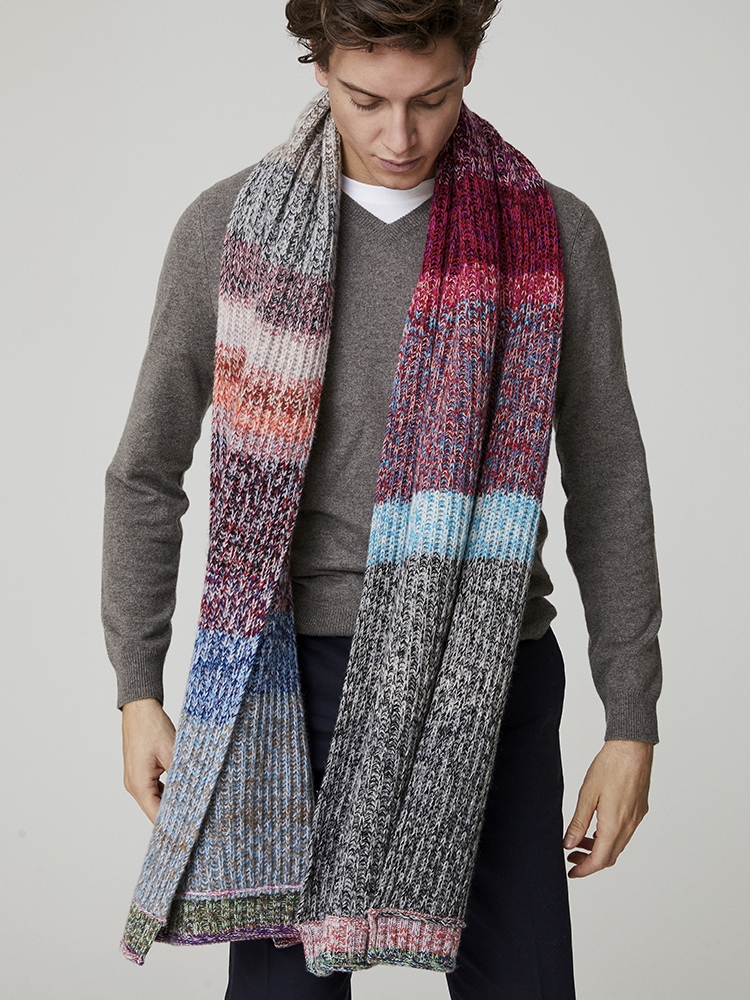 The random nature of the newly created upcycled yarn creates a sort of 'degradé' effect. This method allows us to bring a calmness and steadiness into the colorful design, and it results in a handknit look. This special look was also enhanced by different looks of the front and back panel as well as each sleeve.
more...
ECOLOGICAL IMPACT
With UpKnit we set an example in sustainability and go a milestone to establish new production standards.

Between 2019 and 2022, we reused almost a ton of waste yarn. And of course we have thus saved the impact of new yarns that would otherwise have been produced.
SHOP UPKNIT